A nod to how backward and upside down the world is now. The economic data to which everyone is obliged to pay attention, the wage bill, that one is, in my opinion, irrelevant. Just like the consumer price estimates from the start of this week, the PCE deflator. This is another one that arouses enormous interest even if it is already old news.
Yet in the same data release as the PCE, some other accounts that relate significantly to work, personal income, they slip under the radar, even though what they show is far more meaningful than one or the other. other of the above.
We focus entirely on those that don't matter and miss the one(s) that do.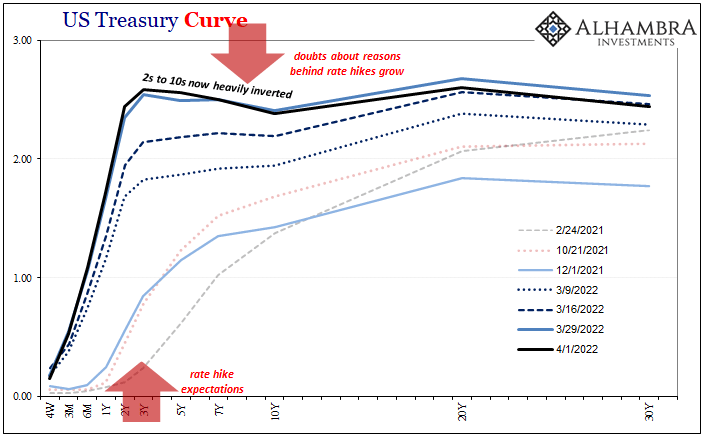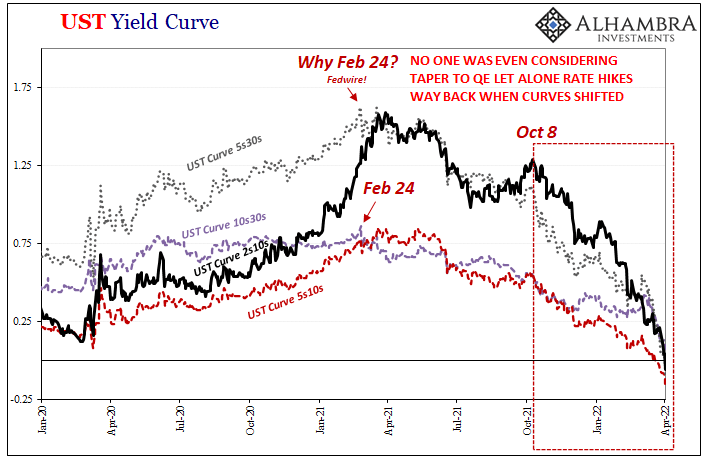 By "we" I mean, of course, traditional analysis and commentary, modern economics. The bond market is not fooled.
Not only do we have the stock flood coming in October to reinforce the macro case of the curves (with real money, the collateral case), but there is perhaps more importantly an income claim for a pessimism that wins so quickly.
Like stocks, it also has to do with the supply shock.
More Americans are working, as wage reports show, and more income is being generated, but that's not enough to keep up with the artificial spike in prices. According to the BEA, real personal income excluding transfer receipts has declined since… October.
A string of negative months in this same account is used by the NBER to help report recessions.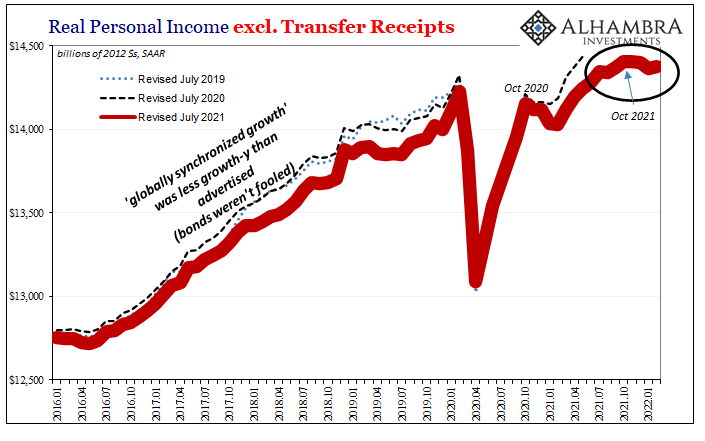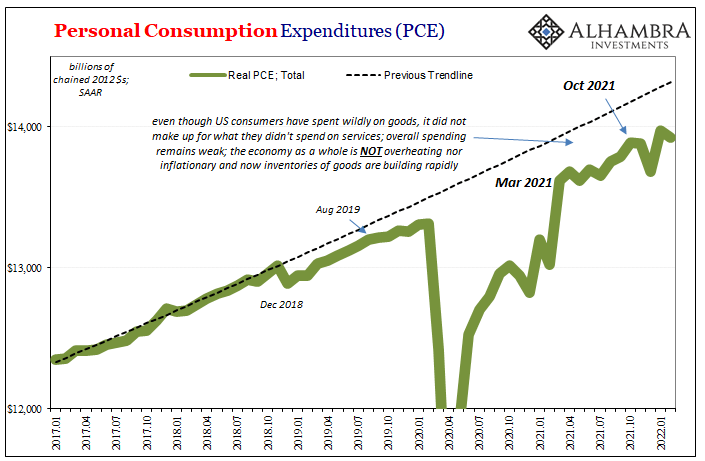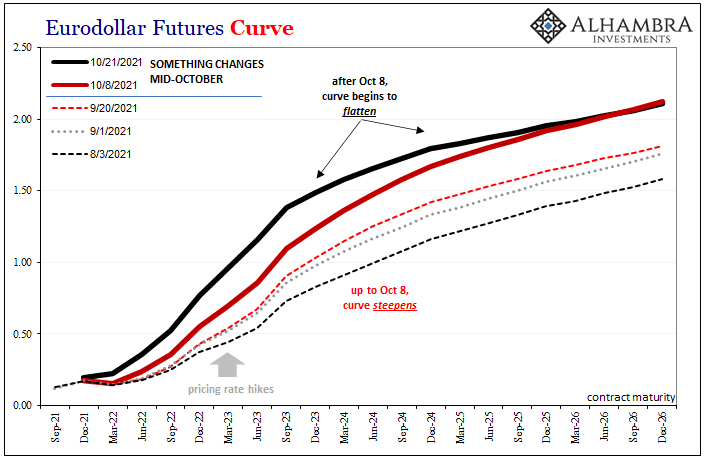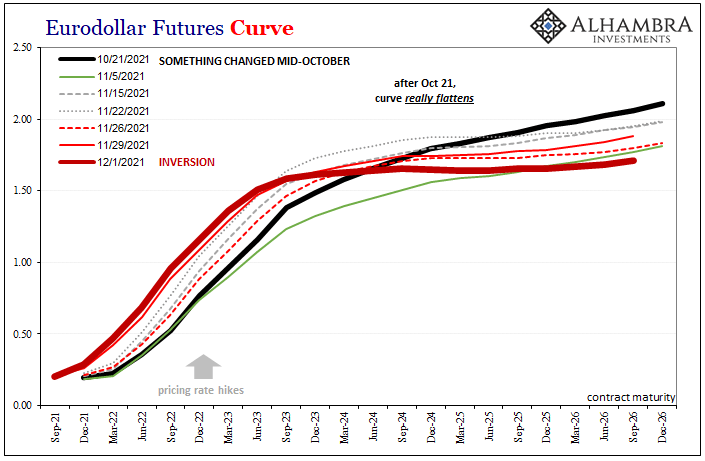 Pay more, get less. Being paid more, he buys less.
Simple relationships that form the basis of demand destruction. And it only takes a while before the second-order effects begin to eclipse the first-order ones. As the inability to keep pace, especially oil (gasoline) prices, weighs on discretionary spending, it also begins to have a psychological impact.
Not only are consumers, as workers, falling further behind, but they are compounding the problem in macroeconomic terms by reducing – destroying demand – while they themselves become understandably angry and increasingly cautious.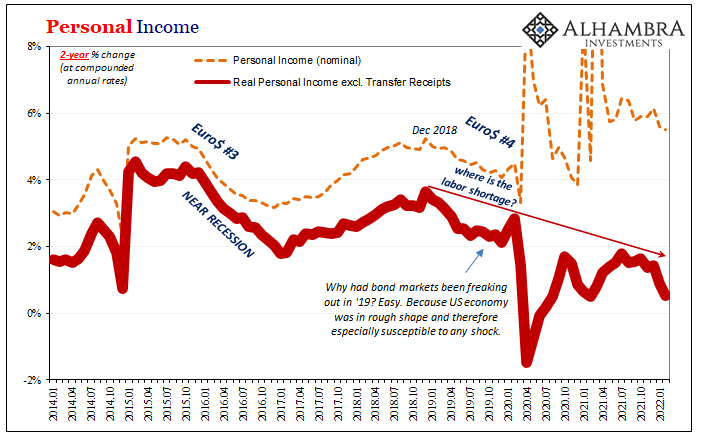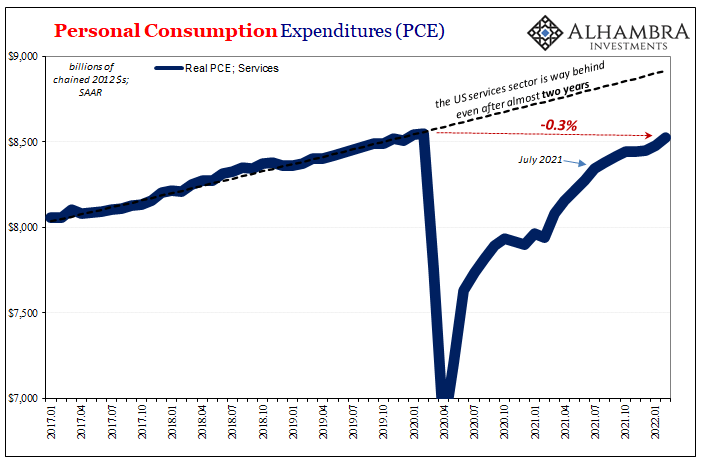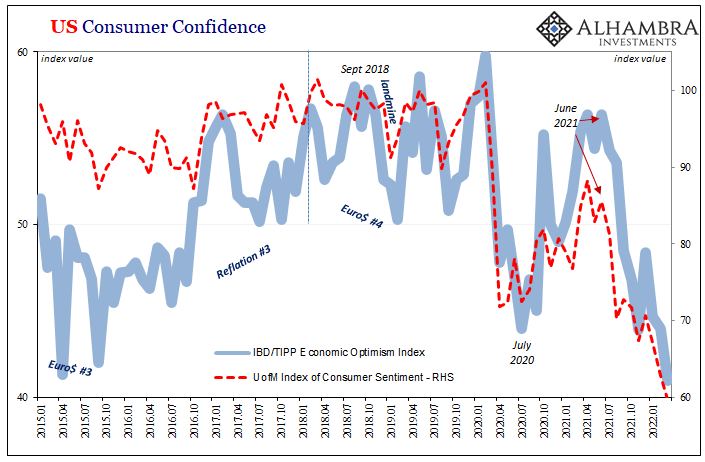 In that sense, we've already seen the second order really begin to blossom.
With this kind of economic backdrop, the flattened and now inverted curves long before their historic recession period only makes sense. The Fed and its rate hike panic don't. In entrenched markets, logic and honest valuation are more than a requirement. In the puppet theater of non-monetary monetary policy, irrationality is practically invited.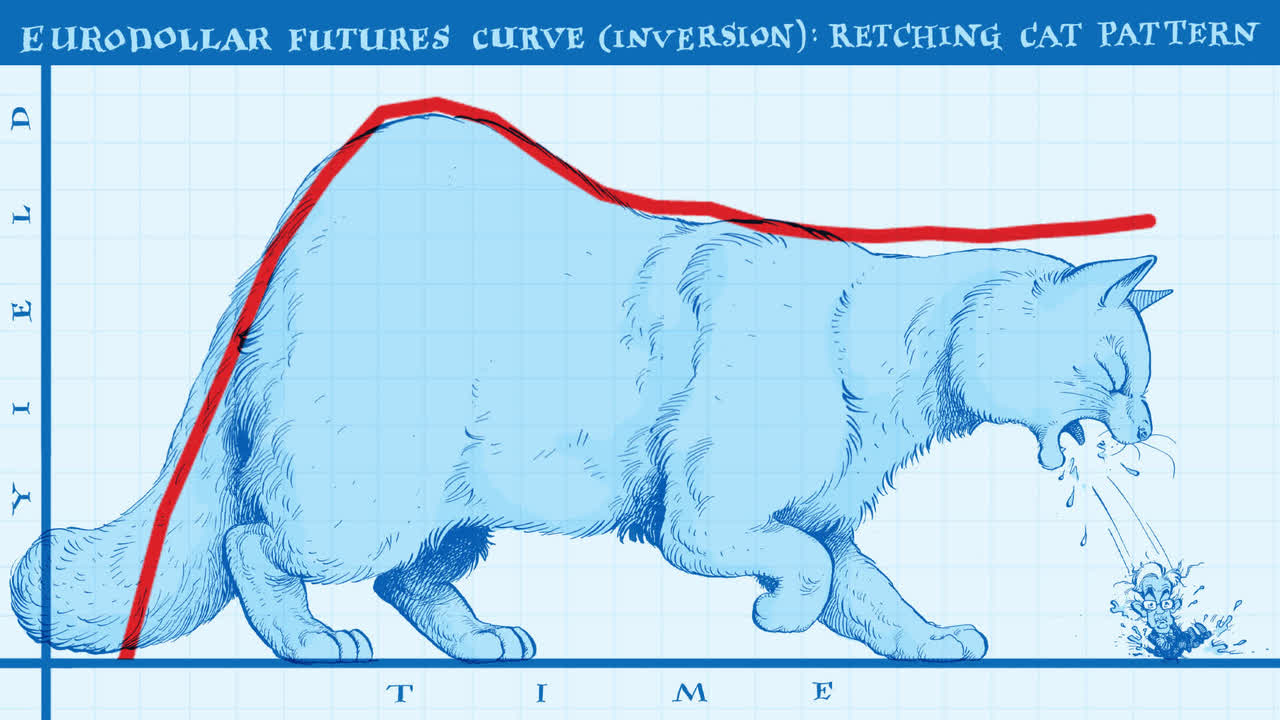 Original post
Editor's note: The summary bullet points for this article were chosen by the Seeking Alpha editors.