CalOptima, a public health insurance company for low-income Orange County residents, gave its chief executive Michael Hunn a 50% raise plus additional benefits this month.
Eight months after officially hiring Hunn as CEO, CalOptima's board of directors voted Oct. 6 to raise his salary from $560,000 to $841,500 a year, or $70,125 a month, before taxes.
Salary and benefits will be retroactive to July 3, 2022.
"This amendment extends Hunn's contract from three to five years to lead the agency in fully executing its mission and vision for financial and operational improvements, and improving the care it provides to a resident. Orange County out of four," CalOptima spokeswoman Deanne Thompson said. Epoch Times in an emailed statement.
Hunn's contract has been extended from three to five years and he will now be eligible for an annual performance bonus of 10% of his annual base salary from July 1, 2023.
The council also extended paid vacation days from 28 to 33 days a year. He also obtained a million dollar accidental death and life insurance policy.
Hunn, a St. Louis native, was first hired as interim general manager at CalOptima in November 2021, replacing outgoing CEO Richard Sanchez. The board hired Hunn permanently in March.
A former priest, Hunn holds a master's degree from Kenrick-Glennon Seminary in Systematic Theology with a concentration in Morals and Health Care Ethics. He also earned a bachelor's degree in philosophy from Cardinal Glennon College and a minor in American history, according to CalOptima.
Prior to CalOptima, Hunn ran the Hunn Group, a Laguna Niguel-based healthcare consulting firm. Prior to that, he spent four years, from 2010 to 2014, as the general manager of the California region of Providence Health & Services. Hunn was responsible for Providence's six hospitals in the Los Angeles area, including Saint John's Health Center in Santa Monica and Little Company of Mary Medical Center in Torrance.
CalOptima Board of Health Chairman Andrew Do, also an Orange County supervisor, was unavailable to comment on Hunn's contract, according to his staff. At the October 6 meeting, he praised Hunn for his work.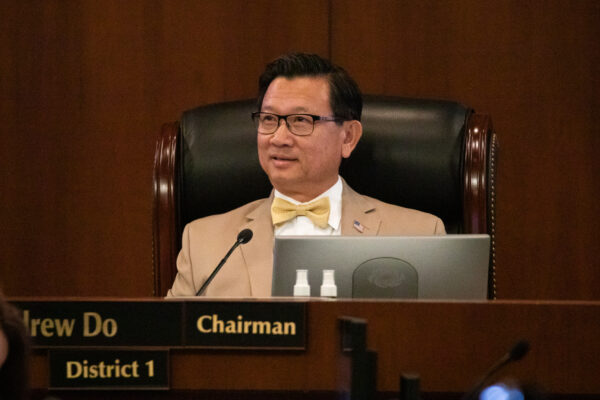 "Congratulations, Michael," Do said. "And thank you again for your excellent work. And the feedback from the Board of Directors was unanimously very positive and grateful for the many contributions you have made to CalOptima Health.
CalOptima COO Yunkyung Kim thanked the board after the vote to extend Hunn's contract.
"Your latest action on Michael's contract gives us assurance of consistent leadership at the helm of our organization as we implement the vision and mission this board has set out for us and Michael leads us to. achieve, so thank you so much for that," Kim said.
Clayton Chau, board member, director of the Orange County Health Care Agency, said he was grateful for Hunn's work during the pandemic.
"Thank you, Michael, and thank you so much for your hard work during the health pandemic," Chau said. "The end result of your work on CalOptima underscored that we, as an agency, really care about the well-being of our members."
CalOptima, one of the largest Medi-Cal insurers in the state, serves approximately 882,000 low-income Orange County residents.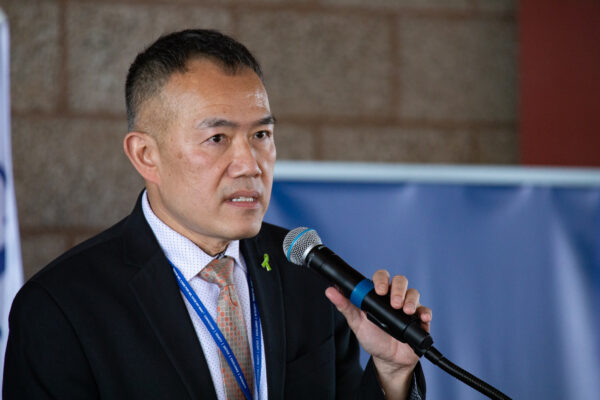 This month, Hunn announced more food benefits for its eligible members in October, including a 12.7% increase in credits distributed through the CalFresh food aid program to offset rising food prices after inflation. record.
"We don't want people to make decisions between food and rent," Hunn told ABC7. "The price of milk, butter, eggs, cereals for children, cold cuts, bread for children for school lunches, etc. It's all gone up, so it's impacting the family budget and they have to cut somewhere to save on the other side.
The increase in benefits means that one person can receive up to $281 per month for food and a family of four can receive up to $939 per month.